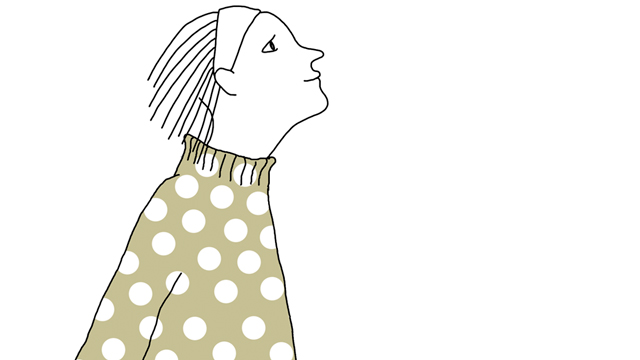 Hi, my name is Johanna Kindvall. I'm an illustrator who divides my time between Brooklyn and south Sweden. I like to draw ordinary things and things I find amusing or deeply serious.
I'm also the author and illustrator of Smörgåsbord – The Art of Swedish Breads and Savory Treats, Tens Speed Press, September 26, 2017. Together with Anna Brones I co-authored Fika – The Art of the Swedish Coffee Break, Ten Speed Press 2015,  which has been translated to Chinese and Korean.
In 2005, I started my illustrated cooking blog kokblog. On kokblog I share my own recipes that are mostly inspired by Nordic cuisine. I also invite guests to collaborate on posts and articles, it could be about a specific recipe or a topic like cheese, mushrooms, and baking.
My work also includes pattern design and design for packaging, labels and website icons. I have illustrated articles in magazines (e.g. Art of Eating) and several books (e.g."The Fabulous Baker Brothers" by Tom & Henry Herbert, Headline UK, 2012). In 2015 I animated 60 wildlife stories for Walczak & Heiss public art installation at the Berry Biodiversity Center in Laramie, Wyoming.
I developed my drawing style at HDK, Gothenburg University, Sweden and finished my Master of Fine Art and Design in 2003 (but in reality I have been drawing since I was born).
If you are interested to contact me, just to say hi or commission me, you can contact me here.
I'd love to hear from you.
You can also connect with me on TWITTER, INSTAGRAM, POST and FACEBOOK
selected clients
Ten Speed Press (Penguin Random House), Laithwaite's Wine USA, Norwegian Baked, Unna Bakery (NYC), Fika Coffee (Minnesota), Breadtopia (Iowa), LRF (Sweden), SL Stockholm, Art of Eating, Headline UK, ACSD, Kinecity Llc, Walczak & Heiss, Elly Blue Publishing and Microcosm Publishing
my work has been seen in
NY Times, Edible Manhattan, Martha Stewart, The Telegraph, Saveur, Elle, Cool Hunting, Eater, Huffington Post, Good
If I'm not at my drawing table I'm probably in the kitchen baking.